Steve-O BOYCOTTS Charity Event -- I'm Outraged!!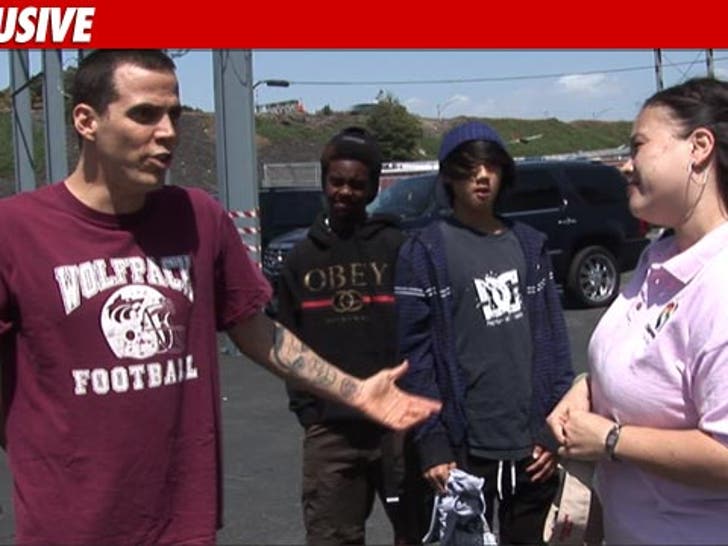 "Jackass" star Steve-O WALKED OUT of a charity event benefiting the American Diabetes Association this weekend because they served meat for lunch ... claiming, "It's like serving alcohol at an AA meeting."

Steve-O was set to compete in the Celebrity Go Kart Tournament in Gardena, California this weekend -- but once he caught wind of the menu, he BOLTED.
On his way out, Steve O expressed his outrage with a woman named Helen from Children's Hospital -- saying, "I came here because I thought this was about promoting a plant-based diet as diabetes prevention and they're serving MEAT there ... so I'm outta here."
After asking a few kids if they wanted to take his place driving his go-kart in the event ... Steve-O added, "It's kind of an outrage to me ... it's stupid."