Flavor Flav to Museum -- Yeah, I Got the Time!
Flavor Flav to Museum
Yeah, I Got the Time!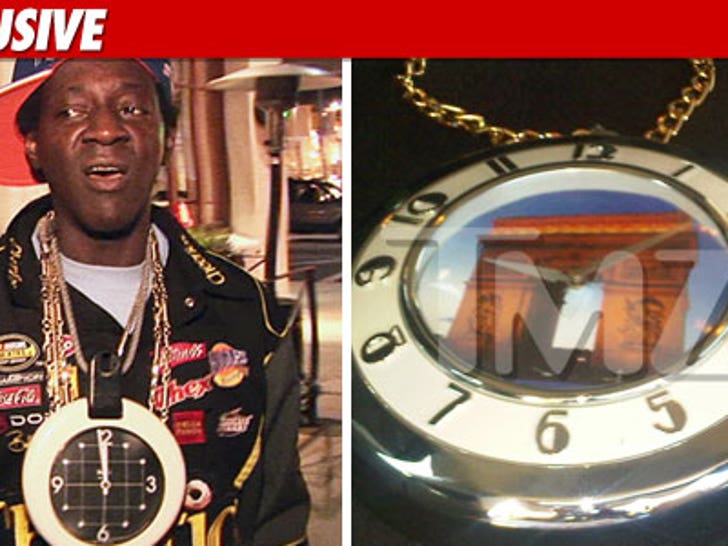 Flavor Flav is known for rap music, fried chicken, and big giant clocks -- and TMZ has learned one of those things is getting Flav immortalized in an actual museum!
Reps for Flav tell us the rap pioneer turned chicken king got a call from the Grammy Museum in LA -- asking him to donate one of his famous over-sized timepieces for display.
We're told Flav was thrilled to grant the request ... saying he was happy that "generations unborn will be able to see this [clock]."
Reps for the museum tell us they're still deciding where to permanently display the clock -- which they want to boost the museum's hip-hop cred.
As for Flav ... dude has more than 100 neck-clocks ... he can spare the time.