Jamie Kennedy HANDCUFFED Over a Girl!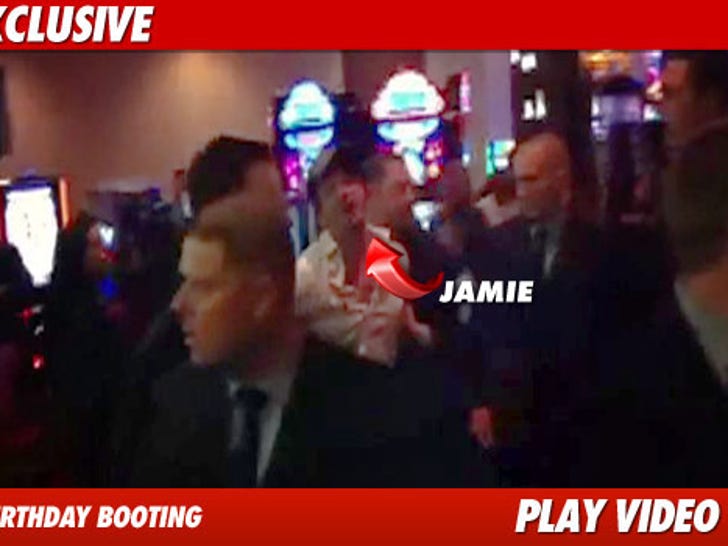 Jamie Kennedy got a fresh pair of 'cuffs for his birthday this weekend -- after a jealous fellow gambler thought he was hitting on his girlfriend.
Sources close to Jamie tell TMZ ... a random chick came up to Jamie at the Cosmopolitan Hotel and Casino in Las Vegas and asked for comedy career advice ... and her jealous BF came out of nowhere and confronted him.
We're told the guy got in Jamie's face and the comedian pushed him back. Security responded by tackling both of them ... and escorting Jamie out in handcuffs.
We're told the two guys eventually sorted out their differences -- and no charges were filed.
As for the girl ... she's still a random chick with no discernible IMDb credits.