Retired Shaq Whips Out His BIG Barbarian Sword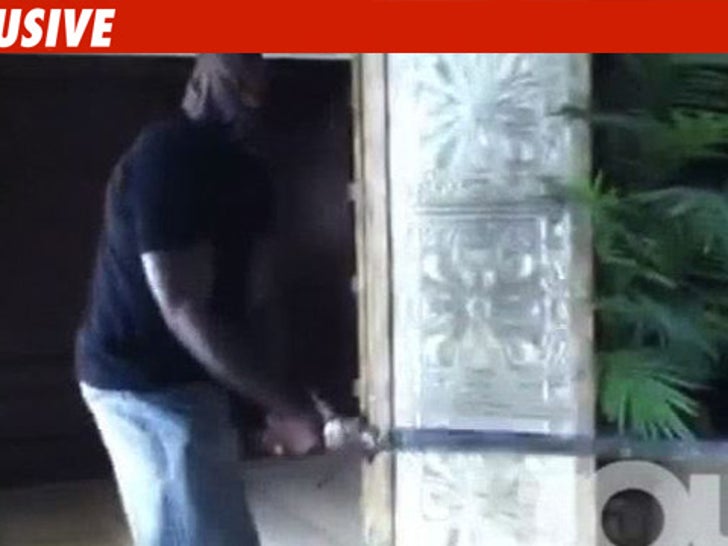 Just a few hours into retirement ... Shaquille O'Neal is like a kid on Christmas morning -- busting out his favorite toys, like a giant samurai sword!

In this video -- shot at Shaq's home in Orlando -- the big fella swings the massive sword and pretends he's doing battle with Conan.
Shaq's gf, Nicole "Hoopz" Alexander, explains the future NBA Hall-of-Famer "doesn't know what he's going to do" since announcing his retirement -- and suggests a return to Hollywood could be in the works.
As long as it's not a "Kazaam" sequel ... we're down, Shaq.