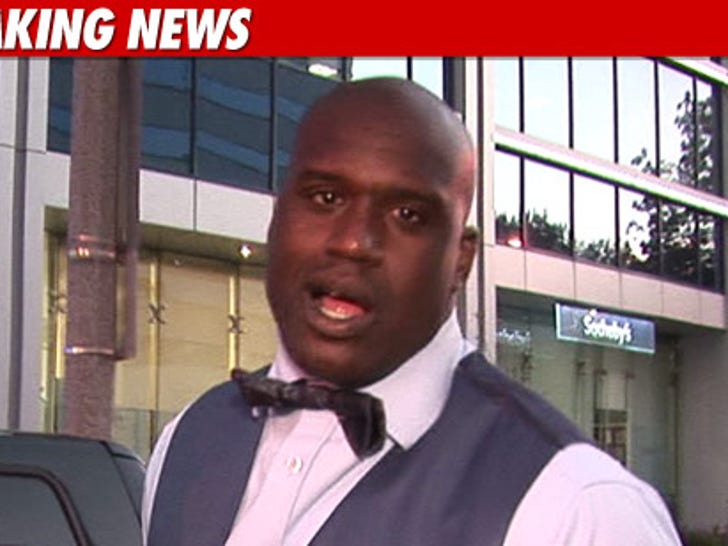 After 19 years in the NBA, Shaquille O'Neal is officially retiring ... and he made the announcement on a video he posted through his Twitter page.

In his video, Shaq says ... "We did it. Nineteen years baby. I want to thank you very much, that's why I'm telling you first, I'm about to retire. Love you, talk to you soon."
O'Neal has too many basketball accomplishments to list on this website ... so here's a link to the time he spoke to TMZ cameras in Hebrew.