'Sparah' RIPS Heidi & Spencer -- They're FAKE Celebs!
'Sparah' RIPS Heidi & Spencer
They're FAKE Celebs!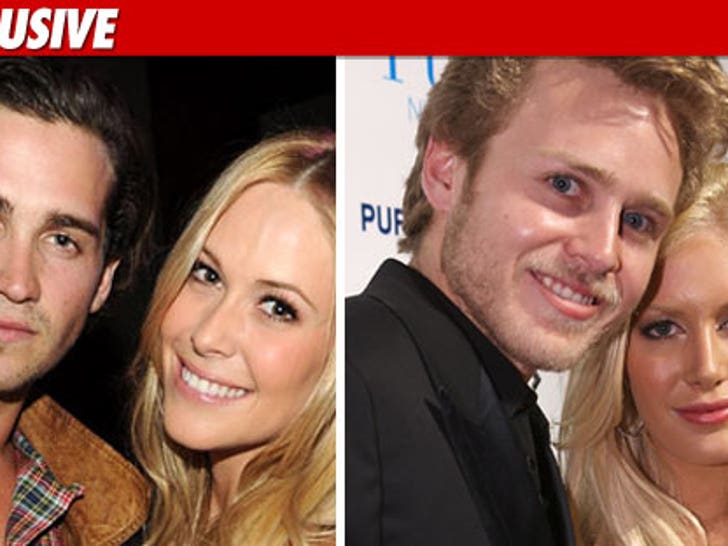 Virgin Mobile spoof couple "Sparah" just turned the tables on Spencer Pratt and Heidi Montag -- telling TMZ, feuding with Speidi is a GIANT waste of time ... because the former "Hills" stars are not even real celebs.
As we previously reported, Pratt went on the rampage recently -- calling "Sparah" a blatant rip-off ... and demanding Virgin Mobile pay him and Heidi money for bogarting Speidi's likeness in their new commercials.
But reps for "Sparah" -- the spoof celeb couple who stars in Virgin Mobile's new ad campaign -- tell us, Virgin's new duo has zero time to respond to Spencer's diatribe "due to their pressing endorsement commitments with Virgin Mobile and their frequent interactions with real celebrities."
Mirror mirror on the wall, who's the fakest of them all?