'Lost' Star Sued Over Bloody Shower Emergency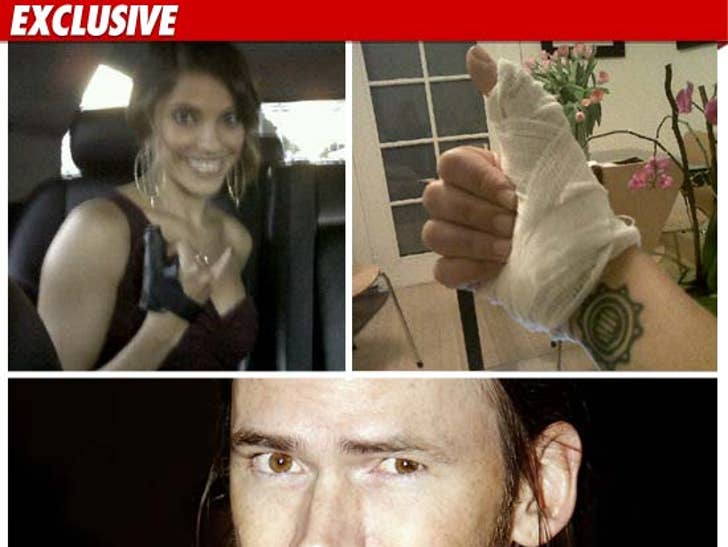 Costa Rican pop star Debi Nova is pissed off at "Lost" star Jeremy Davies -- not because of how the show ended -- because she allegedly sliced the hell out of her thumb in a building he owns.
Nova -- who appeared on "Dancing with the Stars" last year -- is suing Davies ... claiming he owns her Santa Monica apartment building and could have prevented a MAJOR catastrophe back in February.
According to the lawsuit, filed in L.A. County Superior Court, Nova says her shower door came off and shattered -- and in the process, she suffered "numerous internal and external injuries" ... including damage to her thumb.
Nova tweeted about the incident -- posting photos (see above) and saying the injuries were so bad, she needed to be rushed to the ER and required surgery to fix her wounded digit.
In the lawsuit, Nova says Davies "should have known" the shower door was a problem and was negligent in keeping the property safe. She's suing for unspecified damages.
So far, no comment from Jeremy's rep.