Reggie Miller -- Conquering Hawaiian Crater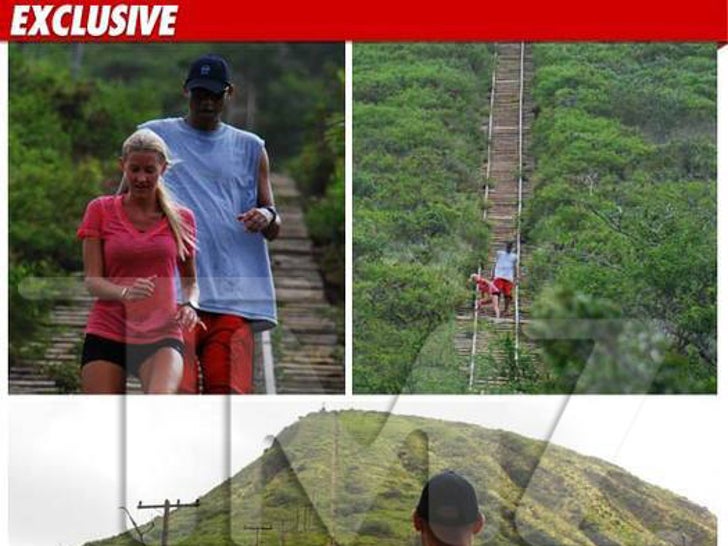 Reggie Miller's new relationship had some ups and downs in Hawaii recently -- where the NBA legend and his maybe-girlfriend hiked a 10,000-year-old volcanic crater, measuring over 1,200 feet in height.
The trail leading up the Koko Crater -- located on the island of Oahu -- was originally a railway used by the military, but it's long since been abandoned ... and now attracts hordes of nature-loving tourists every year.
The Knick Killer likes to take things one step at a time.