Lenny Dykstra -- Handcuffed in Court, Held on $500K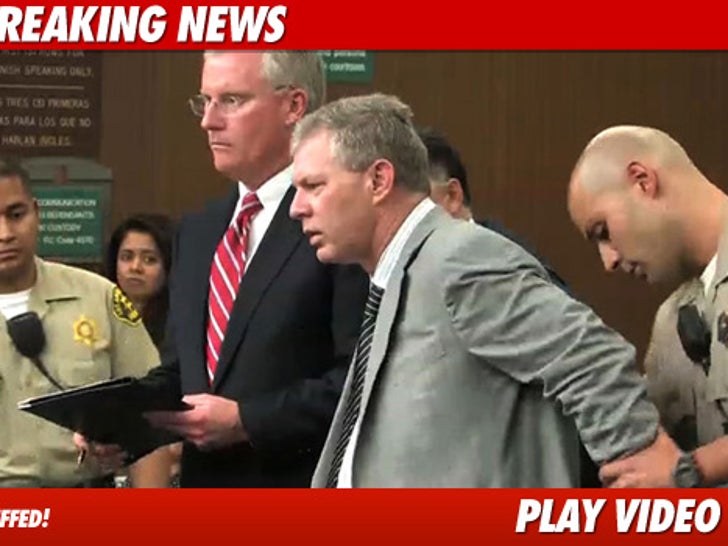 Lenny Dykstra was handcuffed in court and locked up with bail set at a whopping half a MILLION bucks -- after the D.A. slapped him with 25 criminal charges.
Dykstra was taken into custody in L.A. County Superior Court at the end of his bail hearing. He did not enter a plea -- and is scheduled to be back in court Friday for bail review.
As we previously reported, the D.A. charged the former baseball star with 23 felony counts and 2 misdemeanors including auto theft, identity theft, and possession of coke and ecstasy.
The prosecutor said Dykstra's $500,000 bail amount represents the amount of property he is accused of stealing.