TMZ Live -- Bret Lockett Calls BS on Kim K.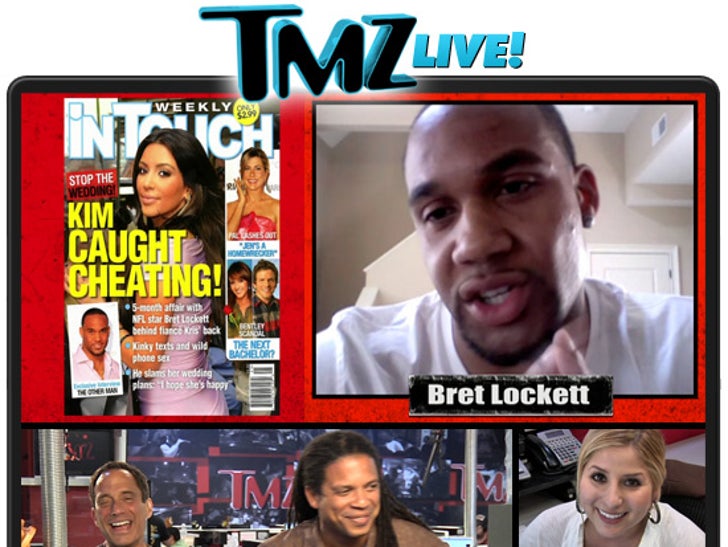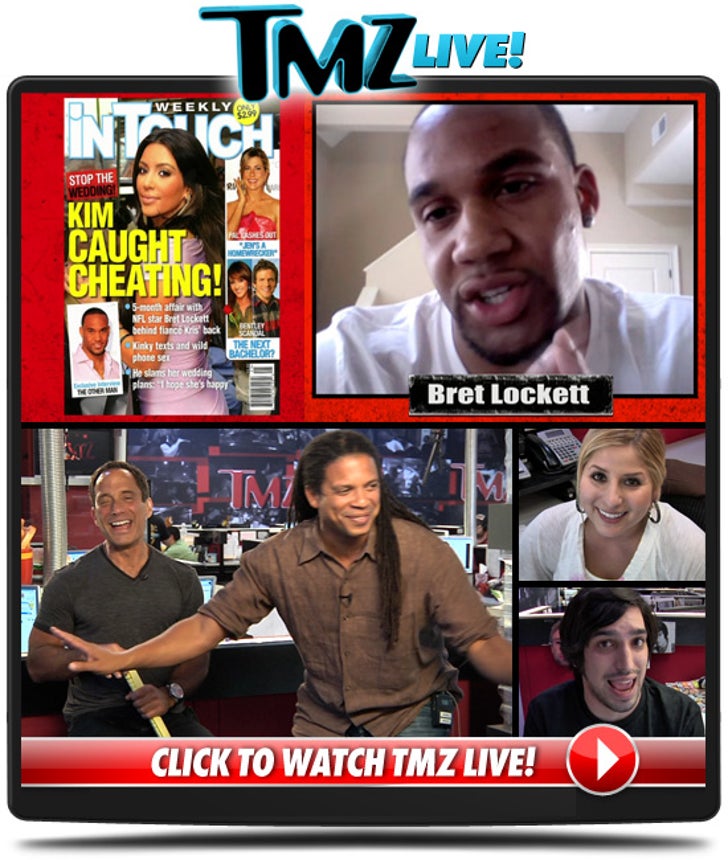 (0:00) Major topics today: Kim K. allegedly cheats, should people play sports when sick, and Weston Cage's crazy fight video.
(2:10) Bret Lockett -- who is Kim K.'s alleged other man -- pops in via webcam. Kim says she's never met him ... but Bret tells us a whole different story.
(7:30) Bret isn't afraid of legal action ... because he says he's got the texts and pics to prove it.
(8:20) Why Bret spilled the beans to In Touch Weekly.
(10:50) Bret says he had no idea Kim was talking to her future fiance -- Kris Humphries -- at the same time they were hooking up.
(21:00) Dirk Novitzki played sick last night -- Harvey thinks it's ridiculous ... because he put other people in danger. A major argument breaks out.
(29:30) Andrea and Evan tell their "I was sick at TMZ" stories ... and they are polar opposites.
(36:40) Yes, the sick/sports argument JUST ended.
(38:00) Weinergate update -- one of his Internet gals apologizes to Mrs. Weiner ... AND was suspended from her job due to the scandal.
(43:00) Weston Cage gets his ASS KICKED ... and we have video.
(45:00) Hulk Hogan vs. The Ultimate Warrior, as explained by Ryan.