Victory for Gay Cop at Gay Pride Parade!
Victory for Gay Cop
at Gay Pride Parade!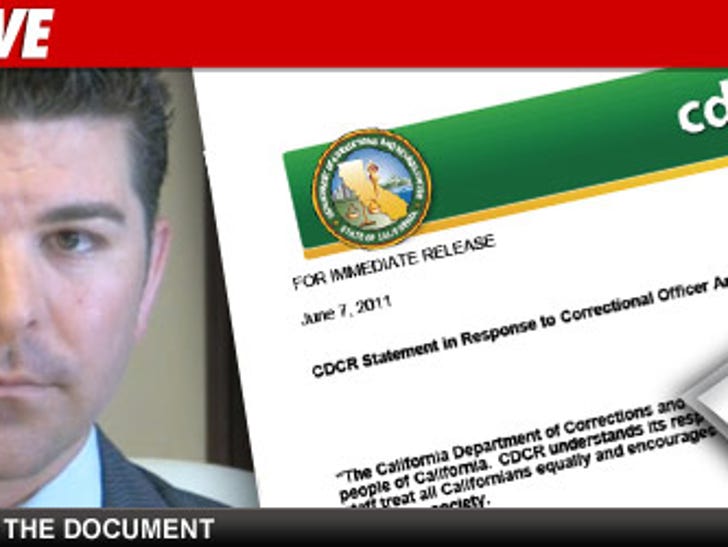 Gloria Allred knows how to get results. The California Department of Corrections has just folded like a cheap suit and will now allow a gay corrections officer to march in uniform in Sunday's West Hollywood Gay Pride Parade.
Officer Andrew Johnson and Allred held a news conference today and filed a complaint, alleging the Department was guilty of discrimination based on sexual orientation when it refused to allow Johnson to march in uniform, on grounds it would be a "discredit" to the Department.
The Department now says, "CDCR acknowledges that [its policy] is outdated and requires careful revision. Therefore, Correctional Officer Andrew Johnson will be allowed to wear the CDCR uniform in the upcoming Gay Pride Parade..."