Video of Weston Cage -- Nic Cage's Son -- Beat Up In BLOODY Street Fight
Weston Cage
Beat Up In BLOODY Street Fight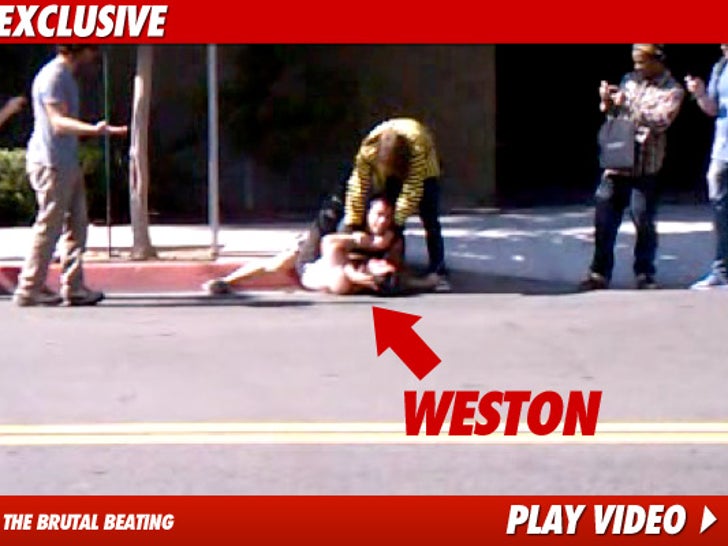 Weston Cage took 13 HARD punches to the face -- in the middle of a Hollywood street -- during a violent confrontation with his personal trainer yesterday ... and it was all caught on tape.
In the footage, obtained by TMZ, Nic Cage's long-haired son is beaten to a bloody pulp in front of the Farmer's Kitchen restaurant in Hollywood ... while several spectators stood by and watched.
The footage begins moments after 20-year-old Cage tried to deliver a roundhouse kick to his trainer after the trainer refused to allow Weston to order a certain item off the menu.
After a brief scuffle, the trainer takes Weston down to the ground ... climbs on top of him ... and rains down with a flurry of barely-contested punches to Weston's face. At one point, Weston tries to punch back -- but the trainer blasts him in the face -- once again taking control of the situation.
The trainer kept Weston pinned down on the concrete until cops arrived -- and as TMZ first reported, Cage was eventually handcuffed, strapped to a gurney, and taken to a nearby hospital to be evaluated.
Weston's father, Nic Cage, raced over to the hospital to be with his son yesterday -- and vows to stay in town as long as Weston needs him to be here.