'Hangover' Face Tattoo to Be Un-Tyson'd for DVD
'Hangover' Face Tattoo
To Be Un-Tyson'd for DVD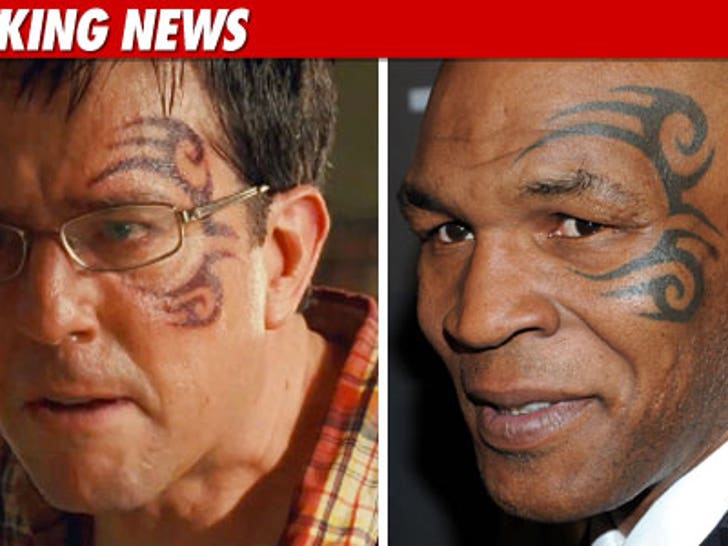 Warner Bros. claims Ed Helms' face tattoo will be digitally altered when "The Hangover 2" goes to DVD -- after the artist who designed the infamous Mike Tyson tat sued the studio for ripping him off.
The studio filed new docs on Monday in their legal battle with S. Victor Whitmill -- who inscribed the tribal face tat on Tyson back in 2003 -- claiming, "Warner Bros. does not intend to make any use of the allegedly infringing tattoo after the film ends its run in the theaters because Warner Bros. will digitally alter the film to substitute a different tattoo on Ed Helms's face."
As we previously reported, Whitmill sued the studio back in April claiming copyright infringement -- but a judge refused to block the movie's release.
Whitmill has been threatening to take the matter to trial ever since -- but now that Warner Bros. plans to alter the offending ink ... the studio insists a trial won't be necessary.