Andy Irons' Death -- Drugs Contributed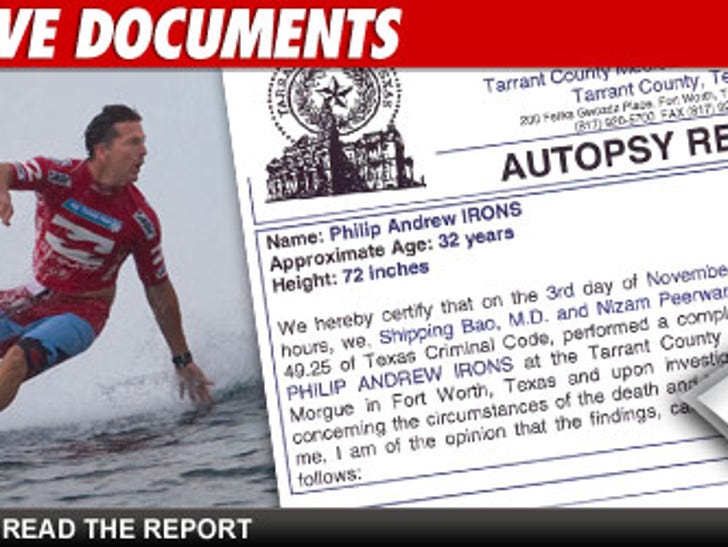 Andy Irons did die from heart disease -- as his family announced yesterday -- but methadone and cocaine also played a part in the surfing champion's death ... according to the official autopsy report.
According to the Tarrant County Medical Examiner's report, "The primary and underlying cause of death is ischemic heart disease due to coronary artery pathology."
The report lists the manner of death as, "Natural."
However, the report continues, "Drugs ... particularly, methadone and cocaine, are other significant conditions contributing to death but not resulting in the underlying cause."
The report also says a small amount of Xanax was in Andy's body -- and bottles of Xanax and Ambien were found in the Dallas hotel room where he died.
In its response to the autopsy report ... Andy's family acknowledged he was prescribed Xanax and Ambien to treat anxiety and occasional insomnia – a result of a bipolar disorder diagnosed by his family doctor at age 18.
"The family believes Andy was in some denial about the severity of his chemical imbalance ... choosing to self-medicate with recreational drugs."