Sly Stone Arrested for Cocaine Possession
Sly Stone
Arrested for
Cocaine Possession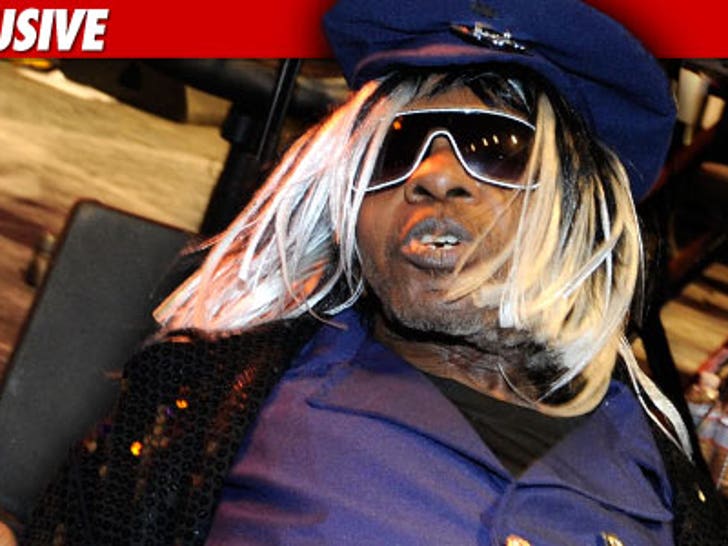 UPDATE 10:03 AM PT: Sly did not make it to court this morning -- but his attorney did ... and told the judge Sly is currently being hospitalized for heart issues. The judge ordered Sly to appear on Wednesday instead.

Sly Stone -- leader of the group Sly and the Family Stone -- is slated to appear in an L.A. courtroom today after the singer was arrested for cocaine possession back in April ... TMZ has learned.
Stone -- real name Sylvester Stewart -- was arrested on April 1 ... after LAPD officers say they found freebase cocaine on the 68-year-old during a vehicle search.
TMZ spoke with Sly's attorney, James Silverstein, who tells us Stone was riding in a buddy's camper vehicle with some friends ... when it was pulled over for a routine traffic violation.

During the stop, Silverstein says, cops searched the vehicle and found the coke.
Stone was arrested and hauled to a nearby police station. He's set to face a judge in a few minutes.
UPDATE 10:15 AM PT: After the hearing, Sly's lawyer told TMZ, "The evidence is clear that the vehicle was not his. I believe that this case his highly defensible, and Stewart should never had charges filed against him.
He added, "We firmly believe the DA will lose this case at trial without us having to put on one witness!"