Dykstra Charged -- Cocaine, Ecstasy and HGH Found
Dykstra Charged
Cocaine, Ecstasy and HGH Found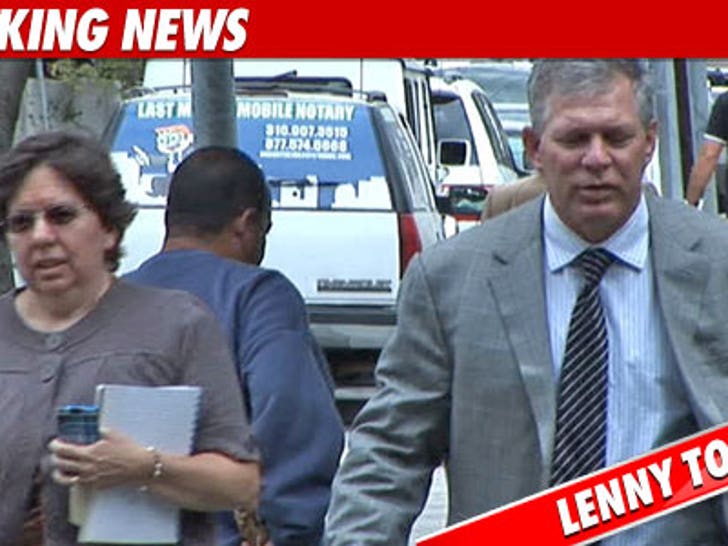 Lenny Dykstra was just formally charged with multiple felonies, including possession of cocaine and Ecstasy ... which were found in his home when LAPD officers arrested him.
The L.A. County District Attorney is accusing Dykstra of committing 23 felonies and 2 misdemeanors. As TMZ first reported the alleged crimes include auto theft, identity theft, filing false financial statements ... and possession of controlled substances.
The D.A. says police found coke, Ecstasy, as well as Somatropin -- a synthetic human growth hormone -- in the former major leaguer's home while executing a search warrant on April 14.
Law enforcement sources tell us it was a small amount of coke and Ecstasy for "personal use" ... not distribution.
Dykstra's accountant and a friend were also charged -- and all three are scheduled to be arraigned later today. The D.A. will ask that bail be set at $500,000 for each party.
If found guilty of all charges ... Dykstra faces up to 12 years in state prison.
Aside from this arrest .. Dykstra is also under indictment for a federal bankruptcy fraud charge.