Kim K to Bret Lockett -- Here Comes the Lawsuit!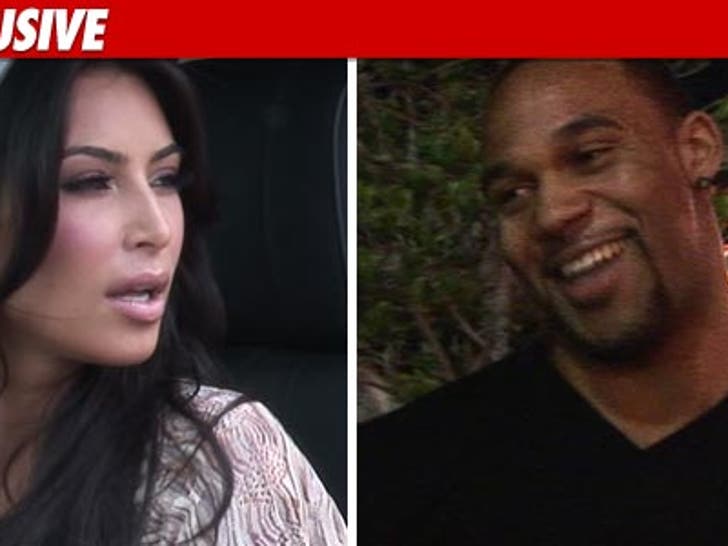 Bret Lockett might finally get that face-to-face meeting with Kim Kardashian he always wanted -- but it looks like it's going to go down ... in a courtroom!
Sources close to Kim K tell TMZ ... her lawyers are drafting a defamation lawsuit against Lockett and will file it as early as Monday morning.
Kim has maintained all along she never met Bret -- despite his claims they had a "physical relationship." Harvey hammered Lockett on TMZ Live last week, asking him when and where he met Kim, but Lockett refused to say. Nevertheless, he insisted he and Kim had hooked up this year, after she started dating Kris Humphries.
But on Friday, Lockett finally fessed up on "Showbiz Tonight" ... admitting he never actually met Kim.
We're told Kim's lawyers fired off a letter to Lockett in the last few days, telling him to hang on to the so-called "evidence" he has on his "affair" with Kim -- because he'll need to produce it in court.
Sociopaths are Sad
KIM SET THIS UP HERSELF.SHE IS IN CAHOOTS WITH BRETT. THEY ARE WORKING TOGETHER.ANYONE WHO CAN'T SEE THIS IS STUPID.
Brian
I think it is hard to defame someone who became famous for a sex tape.
Jodi
I can't understand why the man would come out of the blue and make up a story like this. I want to see how far the court case will goes if this was only a publicity stunt.