Kim K to Lockett: Shut Up and Take it Back, Or Else!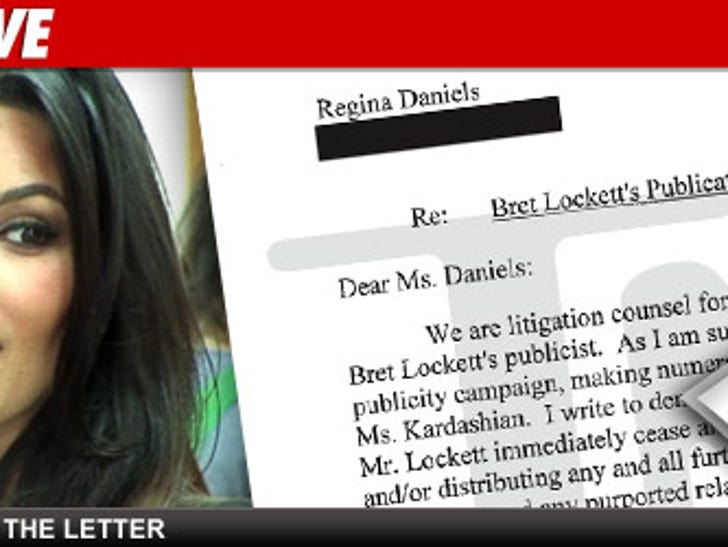 Kim Kardashian is ballistic over Bret Lockett -- aka Tom Brady's teammate -- and if he doesn't admit he lied when he said he had an affair with her, she's hauling his big ass into court.
Kardashian has fired off a new demand letter to Lockett, obtained by TMZ, which warns him if he doesn't retract his allegations and cease from making fresh ones, his new position will be defendant on the left side of the courtroom.
Lockett went on TMZ Live Wednesday and insisted he did indeed have an online and physical relationship with Kim this year, at the same time she was dating now-fiance Kris Humphries.
In the letter, Kim's lawyer, Michael Kump, says, "To put it very plainly and clearly, and as Mr. Lockett knows, there is not now, and never has been such a relationship," adding, "Ms. Kardashian does not know and has never even met Mr. Lockett."