Bret Lockett: Kim K Is LYING, We HOOKED UP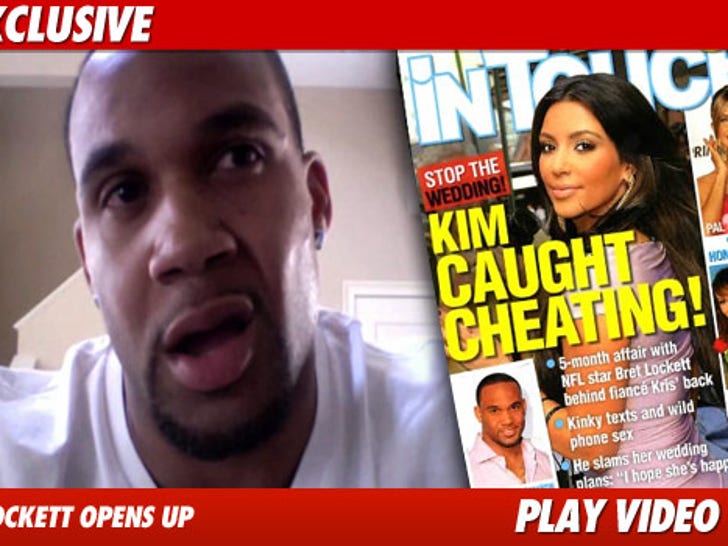 TMZ broke the story, Kim threatened to sue Lockett and In Touch Weekly for defamation -- over a story in which Lockett claimed Kim's been cheating on her fiance Kris Humphries ... with him.
Lockett claims he has phone records, text messages and very personal cell phone pics of Kim -- and if push comes to shove, he's willing to present the evidence in court.
Barb
Hey, he never said they hooked up in person. Maybe it's an imposter sending pix and texting. Well, it's something to consider. Right? OK, she's probably lying.
Kiko
Did you know that Bret Lockett has only 7 more career tackles than Kim Kardashian? Just one good game against the Carolina Panthers and Kim K. could catch up to him.
yomama
Ahhhh....how very entertaining. Someone please pass the popcorn.