The Game Gets Tatted Up ... Playing Video Games
The Game
Gets Tatted Up ...
Playing Video Games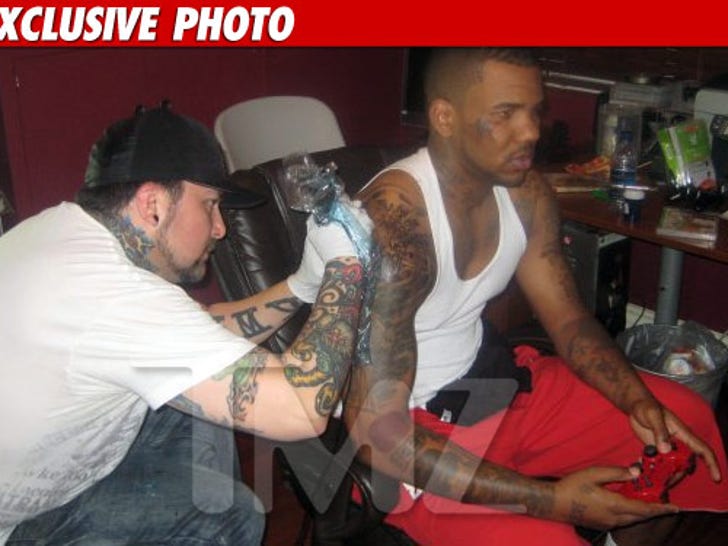 Some people scream, some people bite down on a towel -- but The Game doesn't bat an eye when he gets a new tattoo ... in fact, the guy plays PlayStation.
Game passed the time at Black Bandits Tattoo in Hollywood last week --where he got a brand new ink job ... by playing video games.
And what a coincidence -- his new tattoo artfully chronicles the history of video games ... from Atari to Xbox.
We'd say get a hobby -- but clearly, the man already has one.