NFL Player Allegedly DESTROYS Ex's Apartment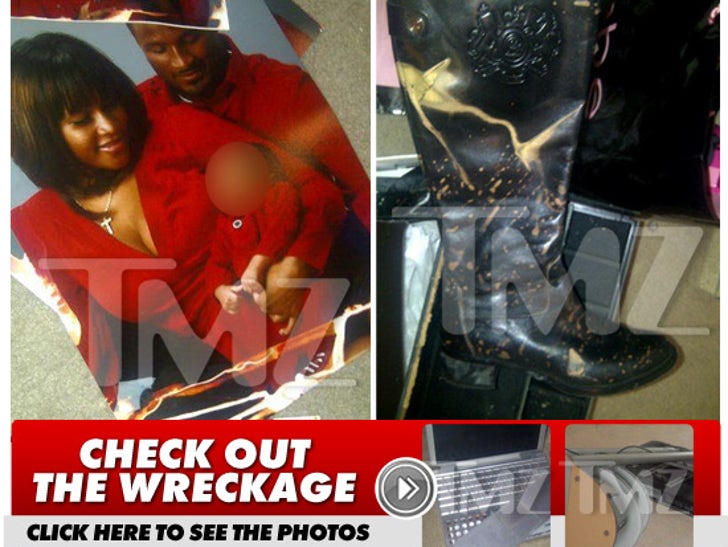 Atlanta Falcons cornerback Christopher Owens is under investigation in Georgia for allegedly smashing up his baby mama's apartment and dousing her most valuable possessions in bleach ... TMZ has learned.
Cops in Gwinnett County responded to the apartment Sunday night ... after Owens' ex-GF, LaTia Terry, claimed the NFL player entered the pad when she and their 9-month-old kid were out of the home ... and trashed the place. Sources connected to the incident tell us the two had a heated argument over their custody arrangement the night before.
According to the police report, obtained by TMZ, LaTia says 24-year-old Owens -- a 3rd round pick in the 2009 draft -- smashed holes in the wall, destroyed expensive electronics and even broke the baby's crib.
But worst of all, Owens allegedly grabbed handfuls of LaTia's valuable jewelry, designer clothes and pictures of the the former couple ... threw it all in a pile ... and drenched it with bleach -- ruining everything.
LaTia claims she lost several pairs of fancy $1,200 shoes in the bleaching ... and estimates her total loss to be around $15,000.
LaTia has obtained a restraining order against Owens -- but so far, he has not been charged with a crime.
Calls to Owens have not been returned.