Jesse James' Dog Attack -- The 911 Call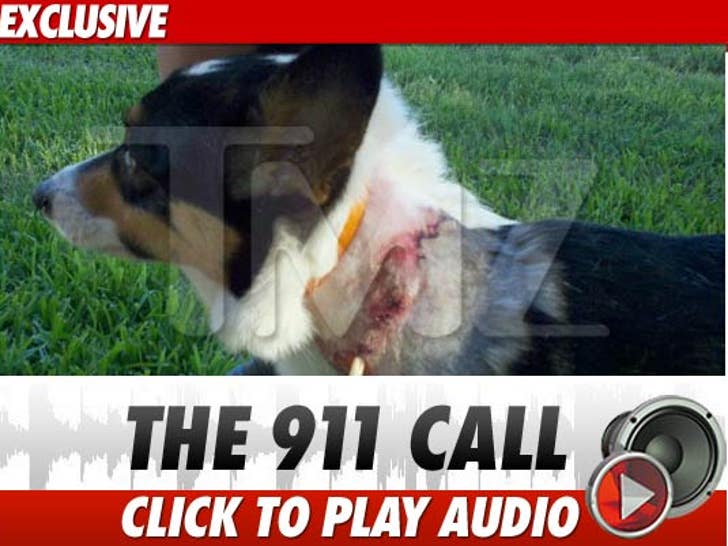 Moments after Jesse James' pit bull brutally attacked another dog -- a witness called 911 and told the dispatcher a "pile of dogs" were fighting ... and their owners were frantically "beating" on the dogs to break it up.
As we previously reported, James' pit bull roughed up a corgi named Buckley (pictured above) in Austin, Texas two weeks ago. Buckley was rushed to a nearby vet, where he was stitched up and had a drainage tube inserted into his neck to prevent infection.
There are calls to put down the pit.
Jesse ended up forking over $250 to cover the dog's medical bills.