Jesse James Pays Up After Bloody Dog Attack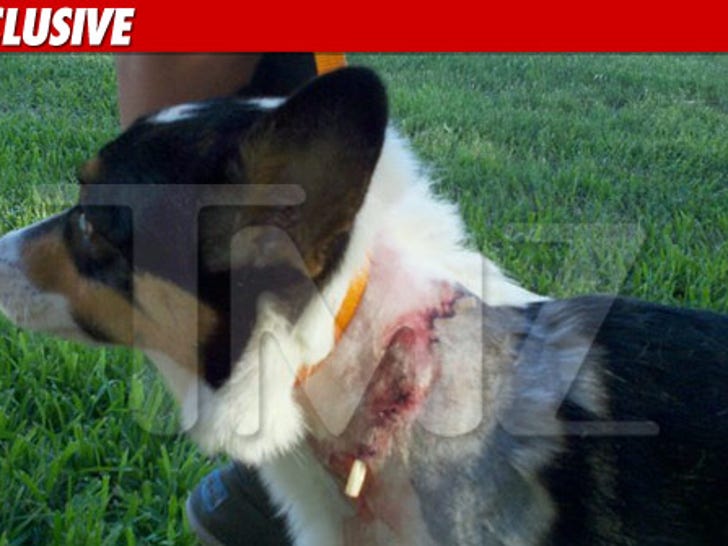 A pitbull belonging to Jesse James escaped from the reality star's Texas bike shop this weekend and
attacked another dog being walked in the area -- nearly killing the innocent animal ... TMZ has learned.
TMZ spoke with a rep from Animal Control in Austin, TX -- who confirms cops were dispatched to the scene after Jesse's dog -- not Cinnabun -- went after a corgi named Buckley and chomped down on his neck.
We're told the person walking Buckley freaked out -- and began punching the pit bull in the face because it wouldn't let go of the corgi.
Eventually, cops arrived to the scene and freed Buckley -- who was rushed to a nearby vet for emergency care. Buckley had to be sedated and stitched up -- and doctors inserted a drainage tube into his neck to prevent infection.
After the incident, Buckley's owner got in touch with Jesse's assistant -- who eventually forked over $250 to cover the vet bill. We're told Jesse has also promised to cover any additional medical expenses.