Jesse James' Dog -- Shaky, But on All Fours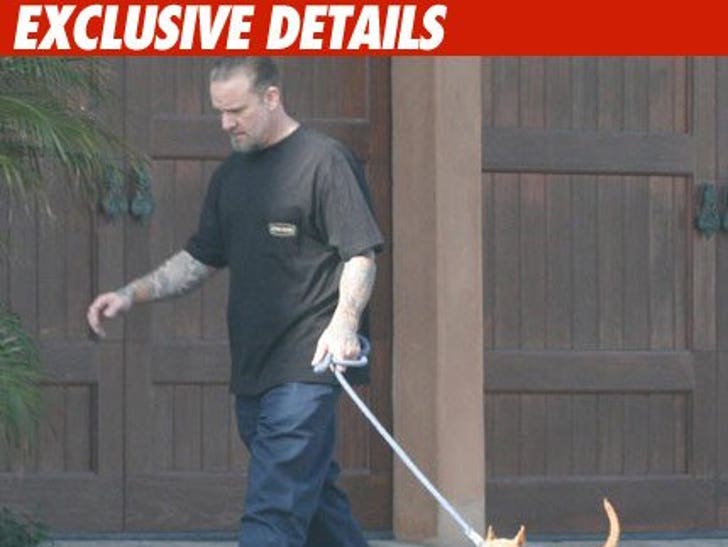 Jesse James and his one-time lost dog Cinnabun went for a walk in Long Beach today -- but all is not well with Jesse's four-legged friend.
Jesse tells us that in addition to dropping over 23 pounds while she was gone, Cinnabun also has a pretty bad respiratory infection.
Jesse says Cinnabun should be OK after spending a few days at the vet.