Playboy's Shannon Twins -- Movin' Back in with Hef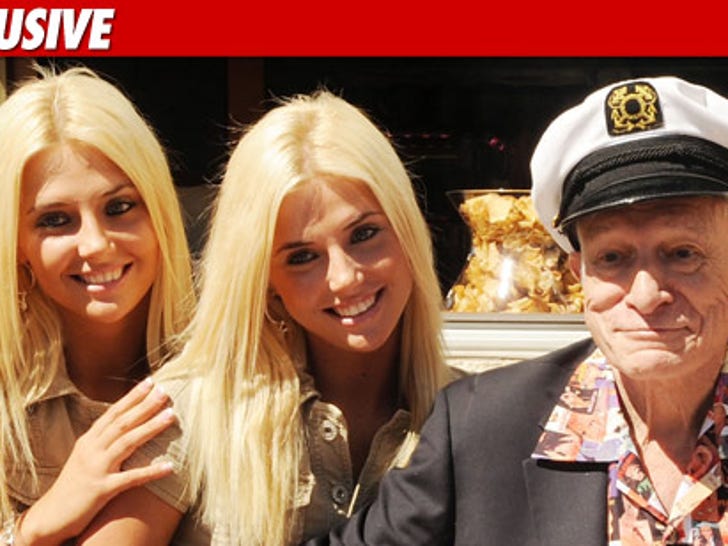 Karissa Shannon's break-up with Sam Jones III wasn't based on a ruse after all -- because Karissa and her twin sister Kristina tell TMZ, they ARE moving back into the Playboy Mansion.
We broke the story this morning -- Karissa pulled a bait-and-switch on the "Smallville" actor yesterday, lying about moving back into the Mansion with her sister ... so Jones would help her pack before she dumped him.
But something changed in the last few hours -- because the twins just rolled up to the Mansion, telling us, they're moving back into Hugh Hefner's palace after all.
The girls shacked up with Hef for the first time back in 2008 -- living with him as his "girlfriends" for over a year.