Karissa Shannon's BF -- Rolls-Royce Wannabe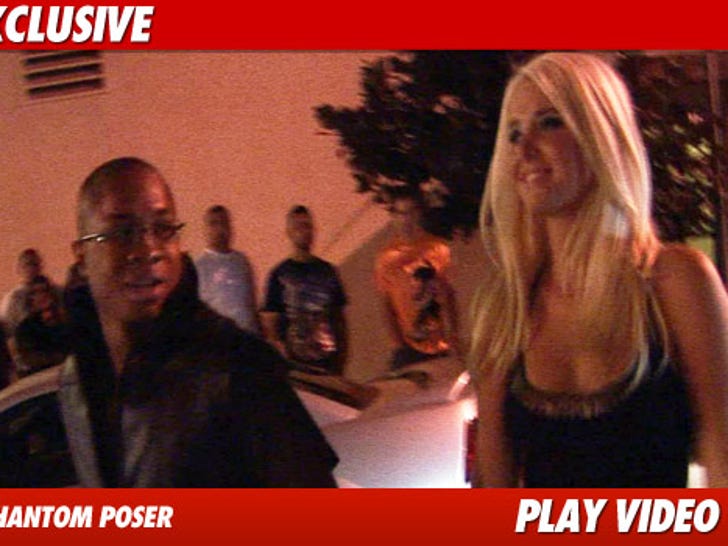 Karissa Shannon's sex tape partner wasn't 100% honest when he implied that he owned a certain badass Rolls-Royce -- because TMZ has learned ... dude actually borrowed the car from a friend.
Sam Jones III stepped out of the baller Rolls Phantom outside Premiere Supper Club in Hollywood over the weekend -- Karissa by his side -- claiming, "That is not a rental ... young mogul style."
Unfortunately for Sammy the real owner of the car -- Jay Grdina, the guy behind the website kikster.com -- contacted TMZ and says, "Considering I have the only matte black Phantom in L.A. ... ole Sam just told a nice lie to TMZ."
Grdina tells us, Sam borrowed the car Saturday night as a favor ... free of charge. Mr. Young Mogul must have forgotten that part.