Astronaut Divorce Triggers All Out Family War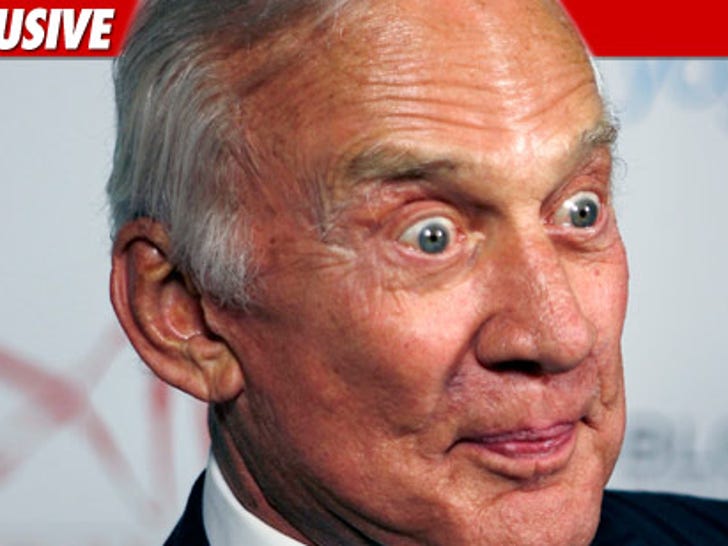 Astronaut Buzz Aldrin's divorce has ignited a holy war between him and wife #3 and her daughter.
TMZ has just obtained a lawsuit filed today by the company run by estranged wife, Lois Driggs Cannon and her daughter.
According to the suit, just days after Buzz filed divorce papers, he allegedly tried to squeeze Lois and her daughter, Lisa Cannon, out of the business of making money off Buzz' name.
Before the divorce was filed last Wednesday, Buzz, Lois and Lisa had a business -- StarBuzz -- which promoted all things Buzz. In the suit, Lisa and Lois claim Buzz was a washed up former astronaut, selling used cars in Bev Hills when Lois met him. Lisa -- a Stanford graduate -- was able to turn Buzz' life around, making him marketable again, highlighted by his appearance on "Dancing with the Stars."
But all good things must end, and the suit claims when Buzz filed for divorce last week ... he tried to freeze the company's assets, among other things.
Maybe they should sit down and discuss it over a glass of Tang.