Raheem Brock Arrest -- Philly Cheesesteak Defense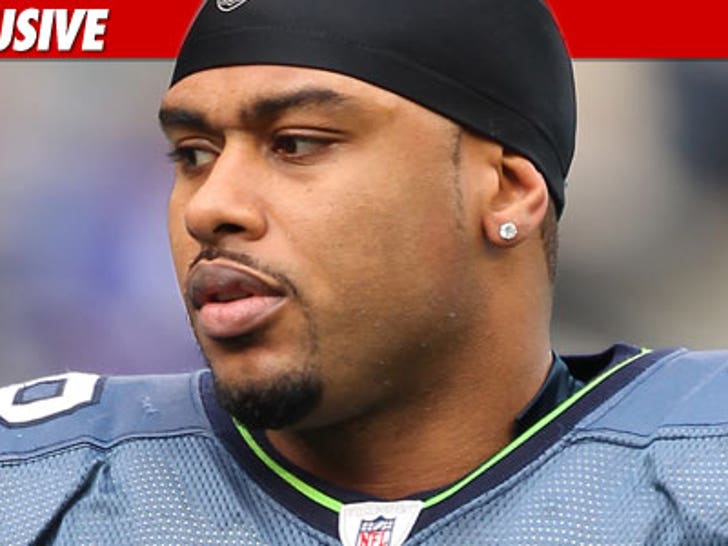 NFL badass Raheem Brock tells TMZ he did NOT skip out on a restaurant bill in Philly last week -- insisting his arrest was a big misunderstanding stemming from a sudden craving for cheesesteak.
The Seattle Seahawks defensive end tells us ... the drama began after Raheem, his cousin and a female friend went to the Copacabana restaurant to order some food Thursday night.
Brock says after the group placed the order, Brock's female friend decided she would rather get a cheesesteak from a place across the street ... so she and Brock walked over while Raheem's cousin waited at Copacabana. But when they returned to the Cope ... the waitress wouldn't let them bring the cheesesteak inside.

Brock says his group canceled their food order and left ... thinking everything was cool -- until the cops arrived to the scene and told Brock he'd been accused of running out on the bill.
Brock says he offered to pay $40 for the $27 bill ... but the manager refused to accept payment. Raheem was then arrested on suspicion of theft of services and resisting arrest.
Brock tells TMZ, "While I was in 'cuffs, I explained to the manager that I own restaurants ... and if there's a policy about paying for food that hasn't come out ... then it should have been explained to us before we left."
A rep for the Copacabana had no comment.