NBC Weathergirl Caught 'Dissing' Al Roker on Live TV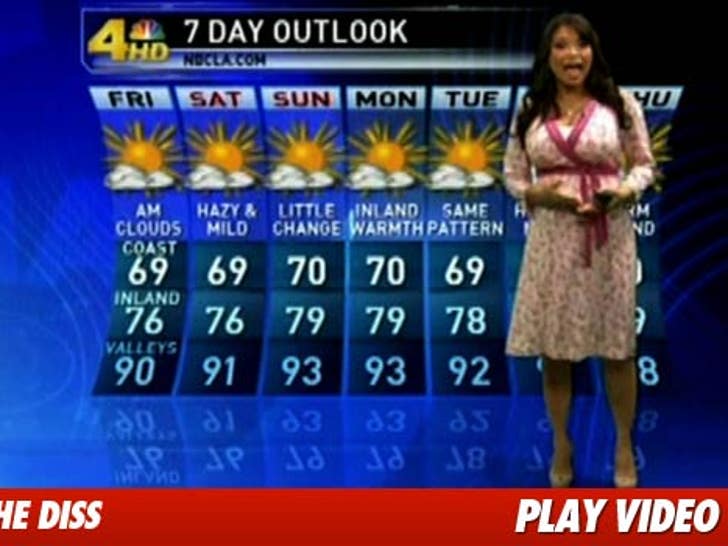 Today's forecast ... DRAMA!!!!!
Local NBC weathergirl Elita Loresca issued an apology live on the air this morning ... after she was caught talking "smack" about Al Roker when she thought her microphone was off.
Loresca said Roker was "such a kook."
She later was clearly forced to deliver a painfully awkward apology.
But here's the deal -- there's nothing wrong with what she said ... AND ... Al is kind of a kook, right?
UPDATE: Al finally tweeted ... apparently, all is forgiven. "So Elita Loresca of KNBC called me a kook during a cut in. I know Elita. She was joking. And some mornings I am kooky. No big whoop."