Lindsay Lohan -- The Rooftop Victory Celebration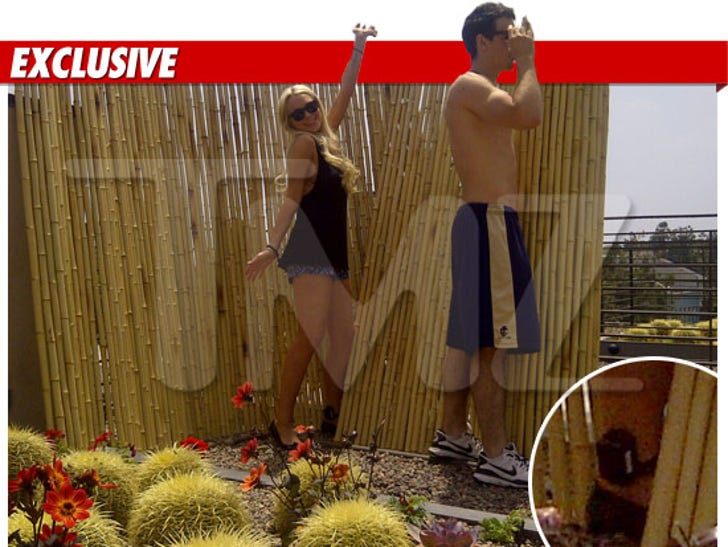 Lindsay Lohan was so fired up about the way things went down at her pee test court hearing on Thursday, she celebrated on the roof with a HUGE smile on her face ... sans alcohol, of course.

We're told Lindsay's brother Michael Jr. (pictured above) and their sister Ali will be staying at the pad while Lindsay lives out her remaining days under house arrest. According to our sources, Lindsay will continue to spend her time cooking, reading, watching movies, and catching up on business.
As for drinking, even though Lindsay legally can ... we're told she won't.