Neil Patrick Harris on Gay Marriage: Ready and Waiting
Neil Patrick Harris
On Gay Marriage:
Ready and Waiting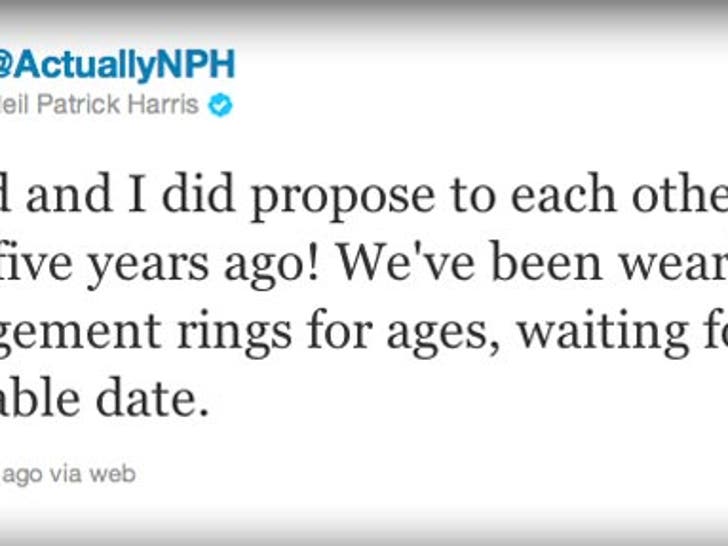 New York state legalized gay marriage last night -- and you can expect Neil Patrick Harris to be one of the first in line to get hitched.
NPH and his partner David Burtka have twins together, and Neil tweeted this morning the couple has been engaged for years ... just waiting for it to become legal.
There's no backing out now!