TMZ Live: Chris Brown ... Forgiven 'Cuz He's Famous?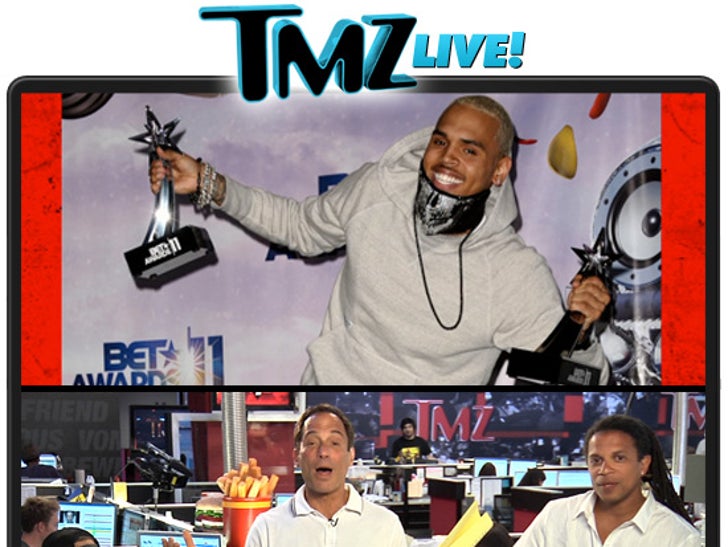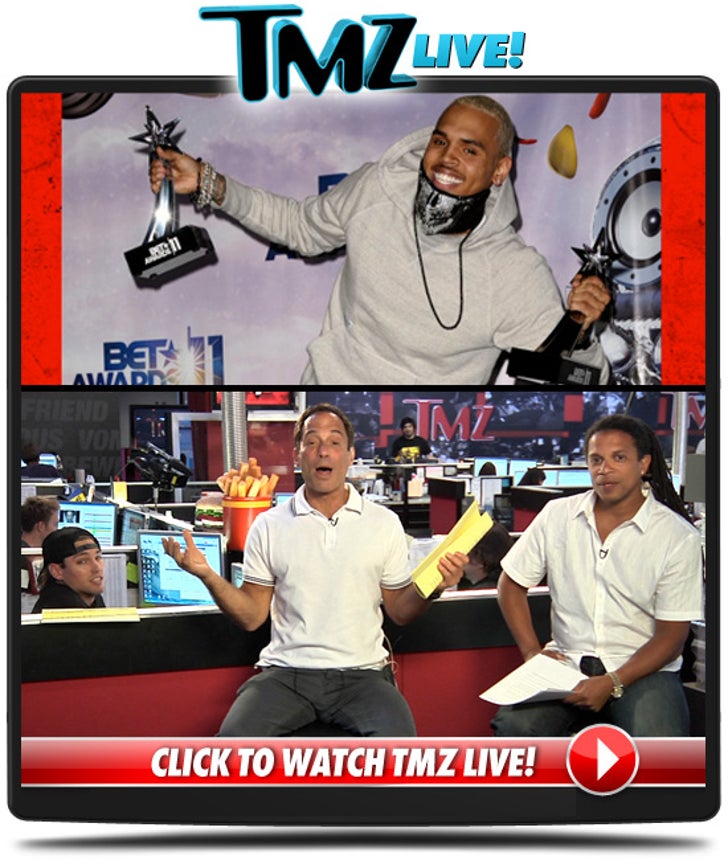 (0:00) Today we're gabbin' about Chris Brown racking up at the BET awards, Dr. Murray's terrible dancing, the Dodgers' bankruptcy strategy, and more!
(5:30) Harvey jet skied next to an oil tanker -- which had a "no smoking" sign on it. Duh?
(7:00) The Dodgers filed for bankruptcy -- we'll tell you how this was a HUGE F-U from Frank McCourt to Bud Selig.
(9:15) Frank also outsmarted the judge in his divorce case ... for now.
(15:00) Has Frank ruined the Dodgers for the fans?
(22:00) Chris Brown won a bunch of BET awards last night -- why are people still fans of this guy? Nina has something to say about it.
(26:45) It's crazy ... but a lot of people have Brown's back.
(32:30) Dr. Conrad Murray went to a wedding on the 2nd year anniversary of Michael Jackson's death ... and danced ... TERRIBLY! You GOTTA see this video.
(34:00) We asked, you answered -- we go over the 9 MJ-related polls we posted on the website this weekend.
(46:30) Anthony Weiner's awkward date with his wife -- and the photos that go along with it. Dax chats about how Weiner had to carry her bag.