Tommy Lasorda -- Feeling Blue About The Dodgers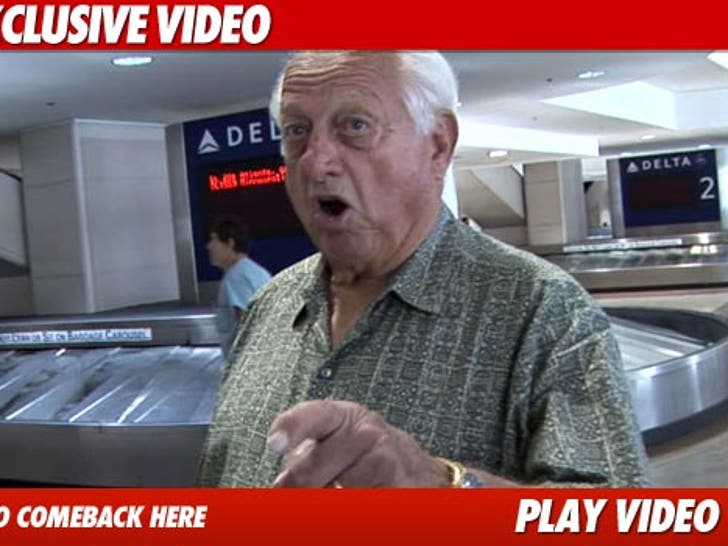 L.A. Dodgers legend Tommy Lasorda -- a staple in the organization since the '50s -- says he has no idea what's going on with his team ... telling TMZ, "All I hope is that everything gets settled and [we] get back to where we were."
Lasorda -- who managed the Dodgers from 1976-1996 and won two World Series championships -- told TMZ, "Nobody knows what's happening ... [we're] waiting to see what happens ... and that's the way it is."
We also asked 83-year-old Lasorda if he was inspired to taking a coaching job again like 80-year-old Jack McKeon just did with the Florida Marlins ... but, don't hold your breath.
It wouldn't help the Dodgers anyway ... unless Tommy wanted to work for free.