Nic Cage Settles Beef with Producer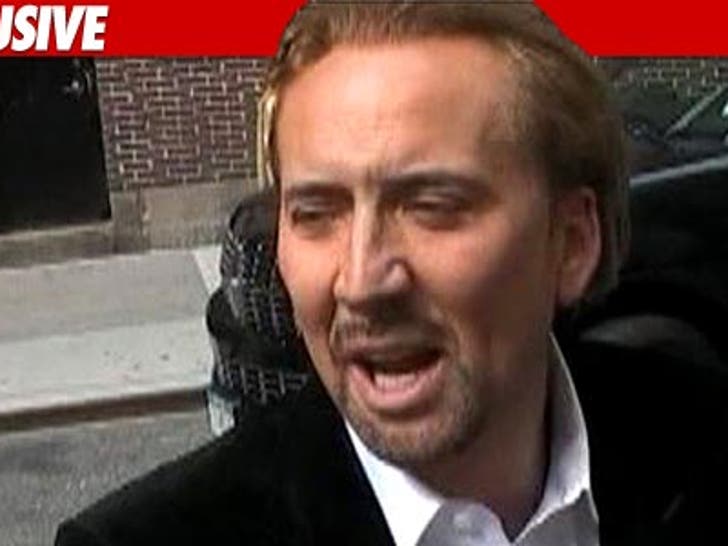 It may be the quickest resolution ever of a lawsuit -- but a day after Nic Cage was sued for $77,176 by a big-shot movie producer, the case has gone away.
We're told the dispute between producer Paul Brooks -- who worked with Cage on "Shadow of the Vampire" -- has been resolved.
Cage's rep tells TMZ ... "Contrary to recent reports that a lawsuit was going forth by Paul Brooks and Early Bird Productions against Mr. Cage, this matter has been resolved privately and amicably between the parties and therefore no legal action is being pursued."
Sources connected with the case tell TMZ .. the lawsuit will be formally withdrawn on Tuesday.