Nic Cage Sued in Bloodsucker Lawsuit
Nic Cage Sued
in Bloodsucker Lawsuit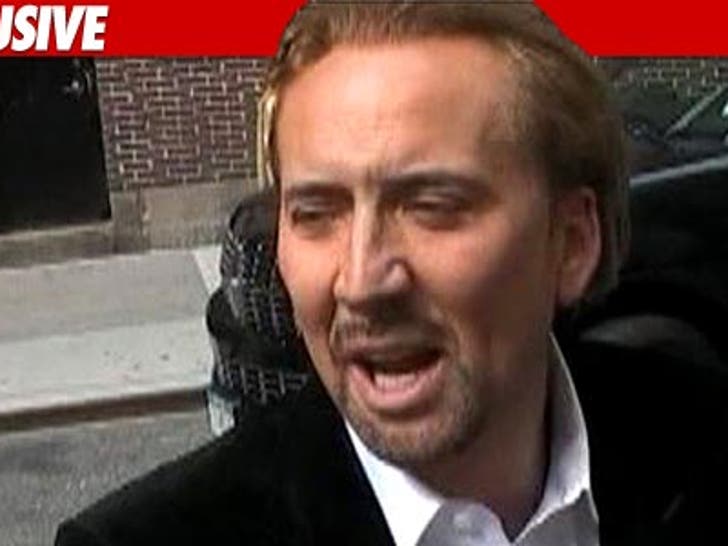 A big Hollywood movie producer has apparently been grousing that Nic Cage stiffed him on a vampire film years ago, and now he's filed a lawsuit to settle the score.
Early Bird Productions, the movie company that produced "Shadow of the Vampire" back in 2000 claims in a new lawsuit that Paul Brooks -- whose producer credits include "My Big Fat Greek Wedding" -- was owed at least $77,176 for his services and Nic was obligated to pay.
The suit alleges Nic never anted up the dough, so 11 years after the movie was made, Early Bird is asking a judge to make things right.
Has Early Bird ever heard the expression, "Get in line?"
No comment so far from Nic's camp.
Celebrity Stiffing Problems
More Today in TMZ History