'Repo Games' Shootout -- CAUGHT ON TAPE
'Repo Games' Shootout
CAUGHT ON TAPE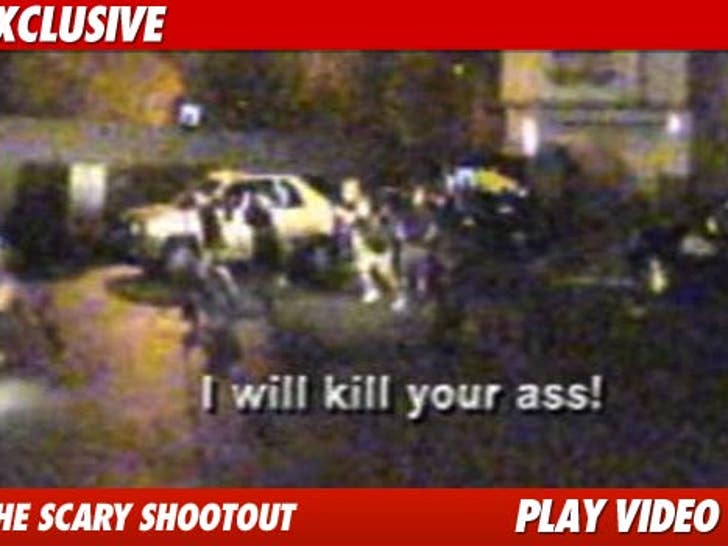 A bullet ripped a MASSIVE hole through the side of the "Repo Games" van when a crazed gunman opened fire on the reality show crew back in April ... and now TMZ has footage of the frightening incident.
Terrified crew members can be seen running for their lives ... when 40-year-old Carlos Barron emerged from his Las Vegas home with a pistol on April 25 and began shooting ... all because he felt the production was too close to his house.
Barron can be heard threatening production members ...saying, "I'll blow your ass away man ... I will kill your ass."
As the cameras rolled, one crew member instructs a cameraman, "Tape motherf**ker ... this is real, real sh*t ... that's what Anderson Cooper does, b*tch."
Afterward, "Repo Games" star Josh Lewis admitted, "I thought I was gonna go Steven Segal for a hot minute and start throwing rocks ... [but then I] heard the second gun shot and I was like, 'F*ck that!'"
Cops quickly rolled to the scene and sent a K-9 unit after the suspect. Barron was eventually arrested and booked for attempted murder, assault with a deadly weapon and obstructing a police officer.