Mug Shot of 'Repo Games' Shooter -- Be Very Afraid ...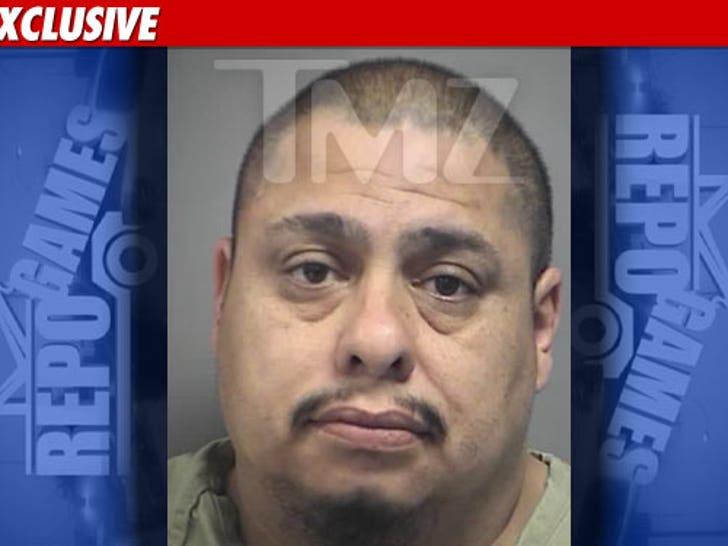 Sometimes mug shots tell the story ... which is the case with the dude who was arrested for attempted murder after allegedly shooting at the film crew for "Repo Games" in Las Vegas last night.
Carlos Barron got extremely bent out of shape at around 9:45 last night, after the film crew was shooting video of a car being repossessed a few doors down.
The 40-year-old became irate after a van was parked outside his home -- and allegedly opened fire ... while the crew was shooting the game show portion in front of the neighbor's house.
No one was hurt, but the show, which debuts tonight on Spike TV, sounds pretty awesome.