Vinny's 'Jersey Shore' Exit -- SEE THE VIDEO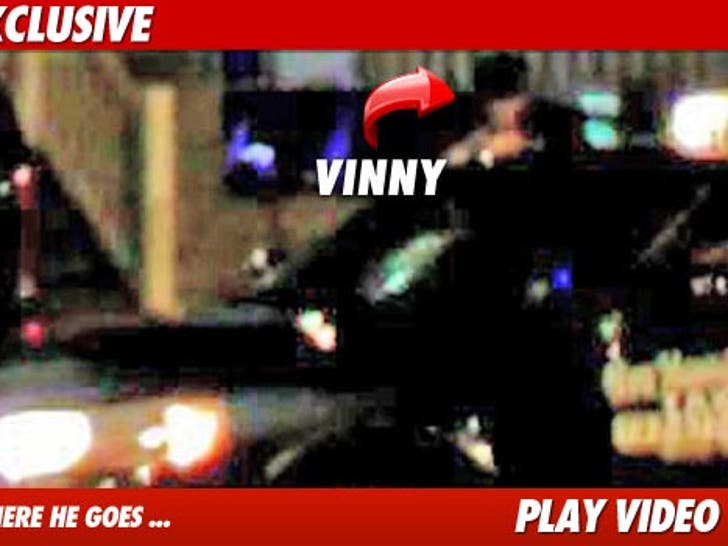 As TMZ first reported, Vinny bolted from the house after fighting with another cast member ... and made a beeline for home in Staten Island.
In the video, you see Vinny hop in a cab and drive away ... all while an MTV cameraman films from just a few feet away. As you can see below, Pauly D was with Vinny at one point as he loaded up the cab to leave.
Sources close to show have told us Vinny has been a pain in the ass and no one will be going out of their way to get him to come back.