NBA Star Joe Johnson -- DIAMOND-Studded Karaoke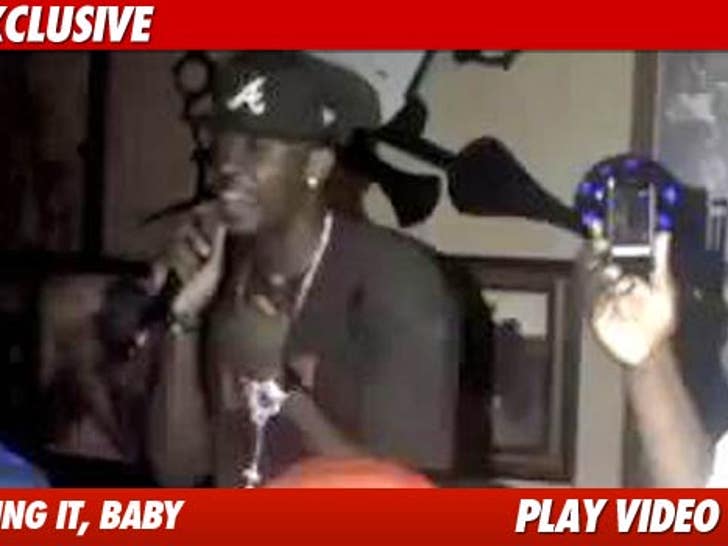 Most people don't dress up for Karaoke ... but the Atlanta Hawks' $119 million man Joe Johnson rocked a diamond watch the size of a fist when he grabbed the mic in Little Rock Tuesday night.
29-year-old Johnson hit Willy D's Rock 'n Roll bar in Little Rock, Arkansas ... and busted out a rendition of Jodeci's "Come and Talk to Me" in front of a crowded room ... and it wasn't that bad!
According to sources at the bar, Joe ran up a $125 tab on drinks for his friends and a few shots of Patron for himself.
And as far as tips are concerned -- sources at the bar wouldn't specify, but tell us, "He always takes really good care of us. He's a very generous customer."