Charlie Sheen's New TV Show -- 'Anger Management'
Charlie Sheen's New TV Show
'Anger Management'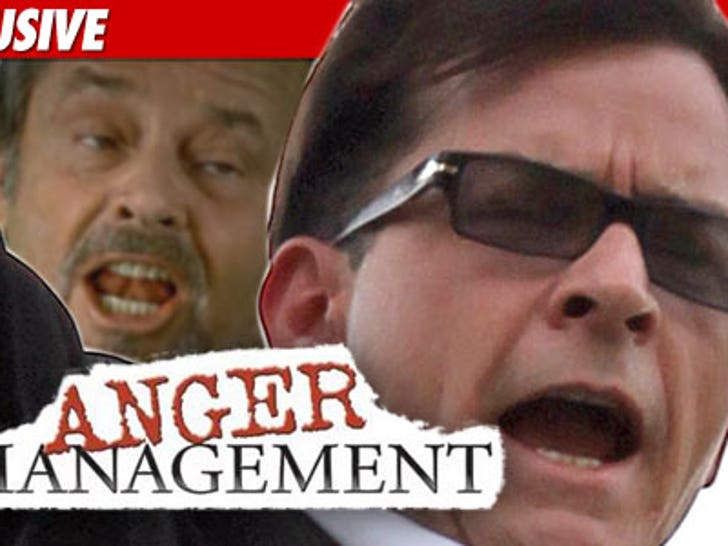 Charlie Sheen's new TV show will be based on the movie "Anger Management"and Charlie will be playing the Jack Nicholson character ... TMZ has learned.
Sources directly involved in the project say the man who is making it all happen is uber-producer Joe Roth, who produced and owns the screenplay to the 2003 movie, "Anger Management."
We're told Charlie's character will stray a bit from the movie role. The plan as of now -- Charlie's character will be an ex-jock who got his master's degree in social work during the offseason. He becomes a counselor to defendants in the criminal justice system with anger management problems. But, of course, Charlie's character will have anger issues of his own.
We're told the deal with Lionsgate is not done, but is in the final stages of negotiations. And we're told, there is no deal with a network to air the show -- at least not yet.
Roth has worked with Charlie on 5 projects, including "Major League," "Young Guns" and "Three Musketeers."