Dodgers Bankruptcy -- EVERYONE'S In The Act!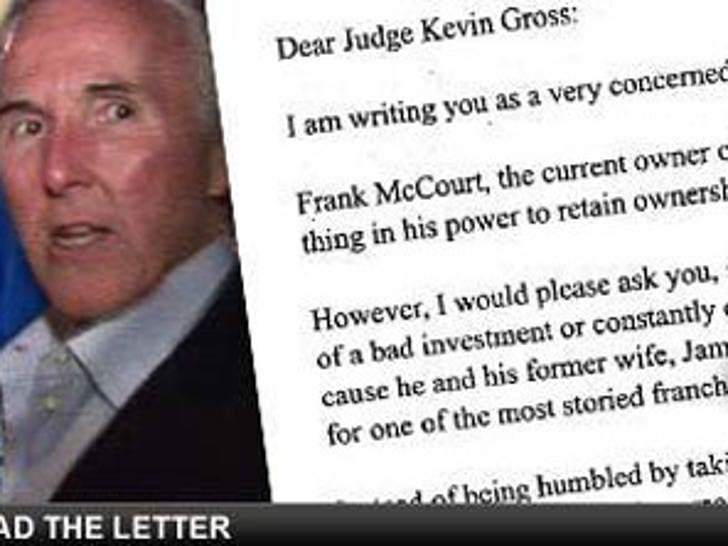 Frank McCourt has a new adversary in his L.A. Dodgers bankruptcy case ... a pissed off FAN named Greg MacDonald. who wrote a passionate anti-McCourt letter to the judge that has now been filed with the court!!!!
MacDonald tells TMZ that as a "very concerned Dodgers fan" ... he simply wanted to express his opinion to the judge ... that McCourt is a "snake-oil salesman" who should be stripped of ownership.
MacDonald says he addressed the letter to the judge and popped it in the mail on June 29 ... and somehow, it was entered into the court file ... which means it will be forever memorialized in court records.
Doubtful the judge will consider the letter, but he may come to the same conclusions.