John Legend Accused of SONG JACKING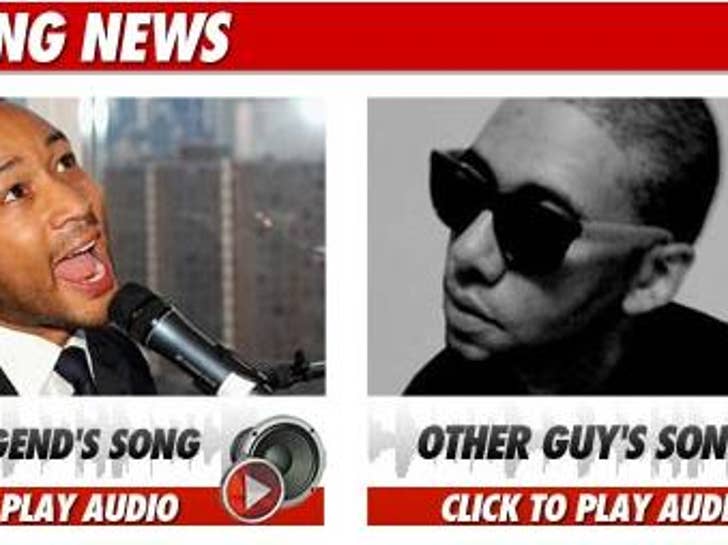 John Legend is a no good song-stealer ... at least according to some unknown singer, who claims Legend listened to his demo tape and then ripped off his hard work for profit.

According to the lawsuit, filed earlier this week in New Jersey, songwriter Anthony Stokes passed his demo off to Legend back in 2004 ... after Stokes watched him perform at UNC.
Stokes claims Legend promised to listen to the song, but never heard back from him. Fast forward to 2006 ... Legend released a track called "Maxine's Interlude" -- and according to Stokes, it's a dead ringer for his track "Where Are You Now?"
Stokes wants to block Legend from selling the alleged rip-off -- and demands unspecified damages.
It's hard to hear the similarities if you listen to each song separately -- so we mashed them up ... the lyrics echo each other, and the key matches up nearly perfectly.