Dodgers Bankruptcy -- Calling All Pissed-Off Fans!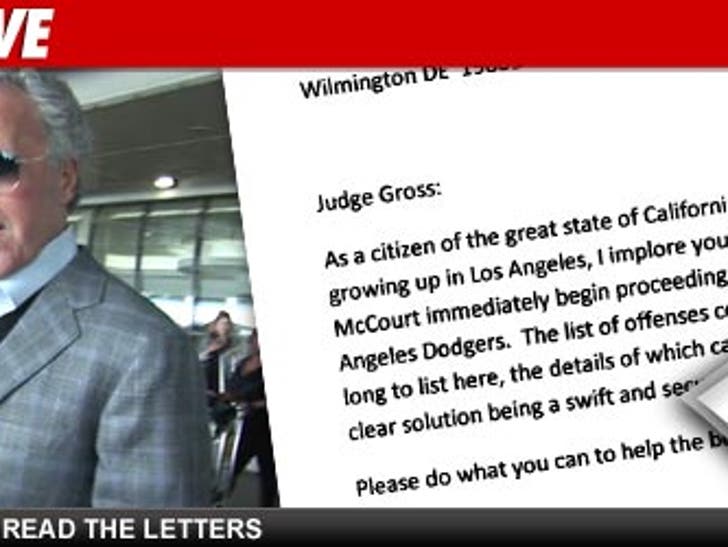 Nothing unites L.A. Dodgers fans like their abiding hate for Frank McCourt -- and now, they're filing MULTIPLE seething letters in his bankruptcy case ... demanding the judge give Frank the boot.
A Dodgers fan named Greg MacDonald opened the floodgates recently, submitting a passionate anti-McCourt letter to the court ... the first fan letter in the McCourt bankruptcy file -- but FOUR more letters have since entered the fray, and each one LAMBASTS the current franchise owner.
One fan writes, Frank McCourt's behavior "is an outrage and is an embarrassment to all of MLB, its owners, players, and fans."
Another writes, Frank's ownership "has been a huge black eye on our city and the team we love the most."
It's unlikely Judge Kevin Gross will weigh the letters in his decision-making -- but if it keeps going like this ... they might be hard to ignore.