The Situation: I'm Famous, But Not 'Cause of Them!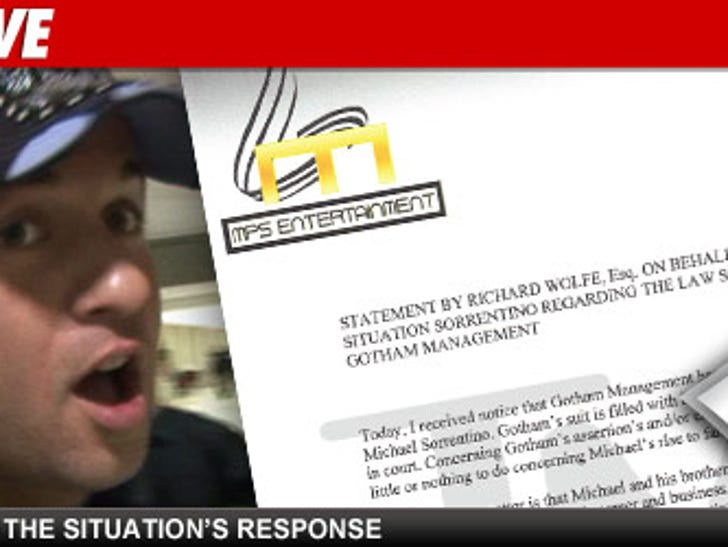 Mike "The Situation" Sorrentino is blanching at a lawsuit filed against him by his former manager ... claiming the manager was a slacker who actually did more harm than good.
TMZ obtained a statement from Richard Wolfe, Mike's lawyer, who says Gotham Management's suit "is filled with lies and falsities." Wolfe says Gotham, which is suing for $1 million in commissions, "did MORE HARM than good to Michael and his career."
The one thing the Situation and Gotham agree on is that Sitch is famous. Gotham claims in its suit it made him famous, and Wolfe says Mike's brother Marc Sorrentino "works tirelessly to build the brand that is Mike 'The Situation' Sorrentino."
Wolfe says Sitch will "pay Gotham what they are owed but no more."