Dog Chapman -- Botched Bar Raid Turns Bloody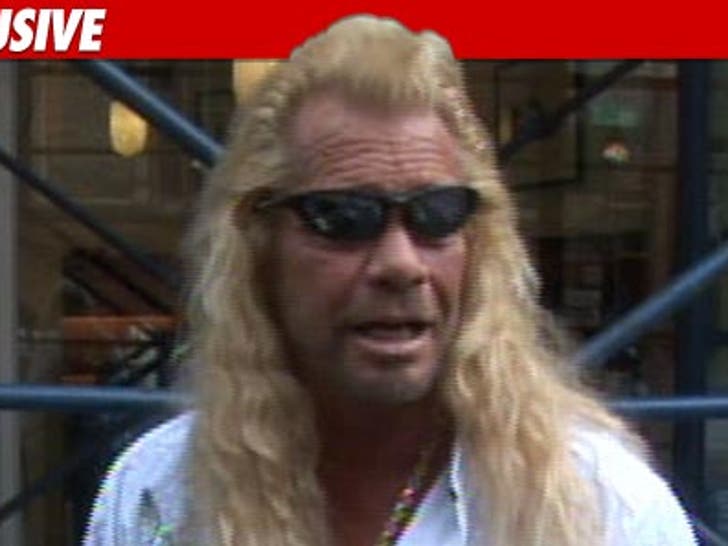 Dog the Bounty Hunter was at the center of violent bar brawl Thursday night in Colorado -- and according to sources on the scene, Dog's security guard sent a guy to the hospital ... where he got 15 stitches.
TMZ spoke to the owner of La Montana Linda Restaurant in Breckenridge, Colorado -- and he tells us, Dog and his crew raided the place looking for the owner's father ... who allegedly jumped bail on breaking and entering charges.
According to the owner -- named Luke -- Dog barged in out of nowhere and confronted Luke's mom about the target ... and was extremely disrespectful.
Luke stepped in to calm things down -- but several customers had already taken offense at Dog's behavior and got in Dog's face ... at which point the bounty hunter's hired muscle jumped into action.
We're told one of the customers sprayed the security guard in the face with cleaning fluid -- and the big man lashed back with haymaker to the customer's face ... leaving a gash that required 15 stitches.
We're told the fight got so nuts -- it resembled a "saloon brawl" from a Wild West movie ... someone even threw a potted plant.
Cops showed up soon after -- but no arrests were made. According to law enforcement, the situation is still under investigation.
So far, no official word from Dog's people.