Dog The Bounty Hunter's Daughter -- The Mug Shot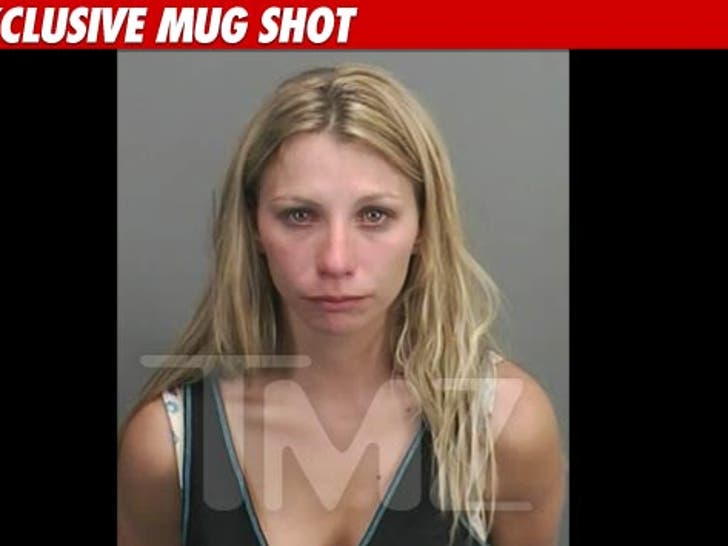 TMZ has obtained the mug shot of Dog the Bounty Hunter's daughter Lyssa Chapman -- after she was arrested last night in Hawaii ... for criminal property damage and harassment.
Law enforcement sources tell us officers got a call around 3AM about a woman banging on doors -- and when officers arrived they found Lyssa allegedly damaged a window.
We're told Lyssa knocked a phone out of an officer's hand.
Lyssa has had several violent encounters with her estranged husband over the course of their brief marriage ... and she filed for divorce last month.
Oddly, the bounty hunter's daughter is still behind bars because her $400 bail has not been paid yet.
UPDATE: Dog's wife Beth (Lyssa's stepmom) just went on Twitter and dropped a cryptic hint explaining why they've left Lyssa sitting in jail: