Whitey Bulger -- PICS of Mobster's HIDDEN Arsenal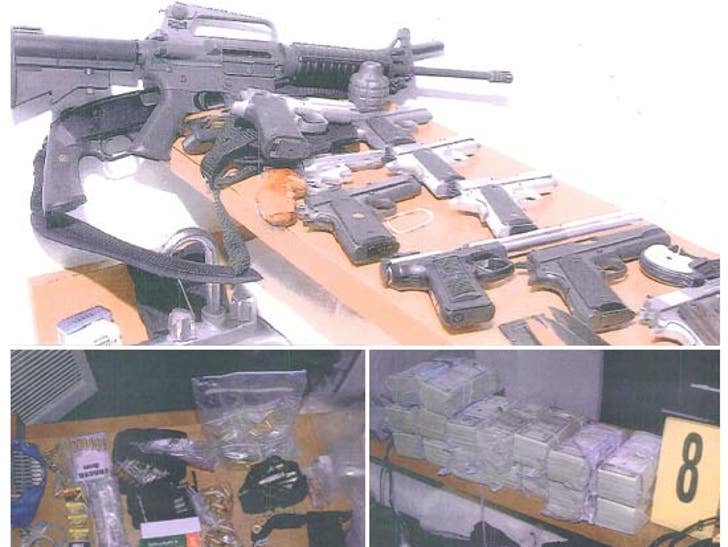 The FBI has released photos of the cache of high-powered weapons, bullets and CASH found in the Santa Monica home where mob boss Whitey Bulger had been hiding out ... and ... damn.
All in all, feds claim Bulger had 30 firearms, $822 thousand in cash ... and a grenade in his possession ... along with false social security cards and birth certificates.
The 81-year-old leader of Boston's infamous Winter Hill gang was arrested in Santa Monica on June 22 -- after spending 16 years on the FBI's Most Wanted List.
He faces multiple charges for murder, conspiracy to commit murder, extortion, narcotics distribution and money-laundering.