Stage COLLAPSES At Cheap Trick Concert [VIDEO]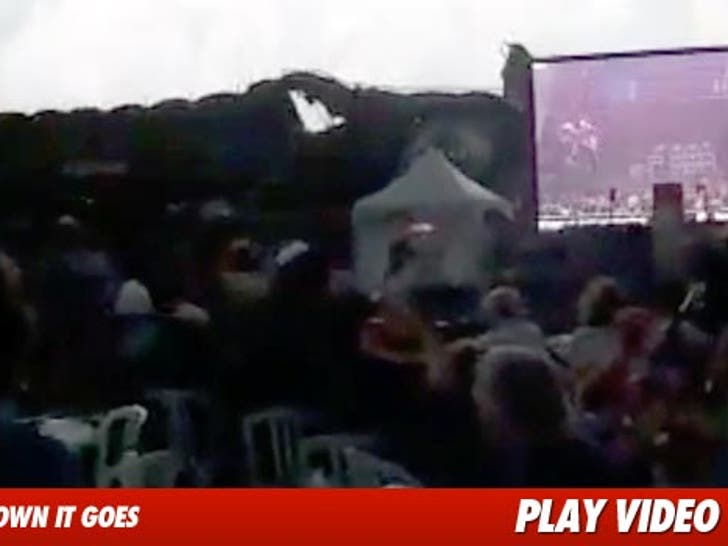 Several people were hospitalized when a severe thunderstorm hit a Cheap Trick concert in Canada Sunday -- sending the stage crashing to the ground ... moments after the band ended their set.
Emergency vehicles rushed to the scene at the Ottawa Bluesfest -- where one man was reportedly treated for life-threatening injuries. Local news outlets are saying part of the stage broke off and pierced the man's stomach.
As for Cheap Trick, the band had been playing for roughly 20 minutes when the winds came blowing in HARD ... and the band decided to leave the stage ... just in the nick of time.
Moments later, the stage came crashing down ... the band says all of the members escaped unharmed.
Officials have reportedly opened an investigation into the disaster.