Madonna's Stage Collapses, One Dead
Madonna's Stage Collapses
One Dead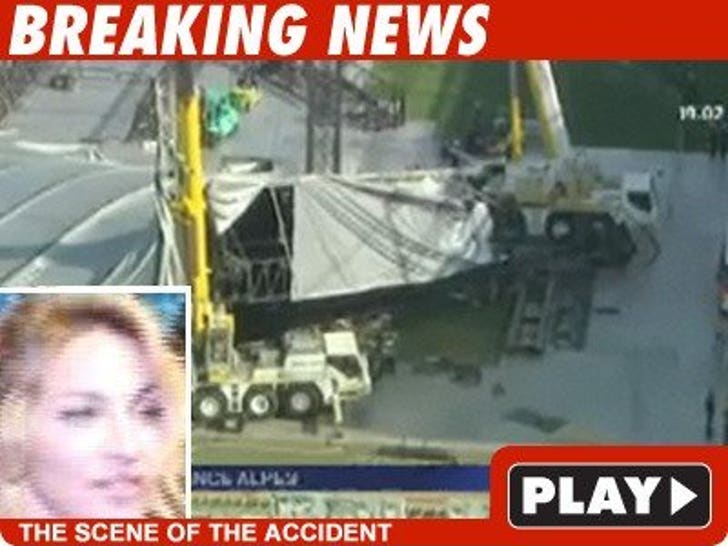 The stage for Madonna's concert in Marseille, France collapsed today, killing one person and injuring nine.
The collapse occurred at the Velodrome stadium where Madonna was going to perform on July 19. We're told the roof of the stage collapsed on top of the workers. Fire officials in Marseille tell us two of the injured workers are in critical condition -- one is an American.
UPDATE: Madonna has issued the following statement: "I am devastated to have just received this tragic news. My prayers go out to those who were injured and their families along with my deepest sympathy to all those affected by this heartbreaking news."

UPDATE: A second man is now being reported as dead.

Story developing...

More Today in TMZ History