New WWE Champ PARTIES In Chicago ... With BELT!
New WWE Champ
PARTIES In Chicago
... With BELT!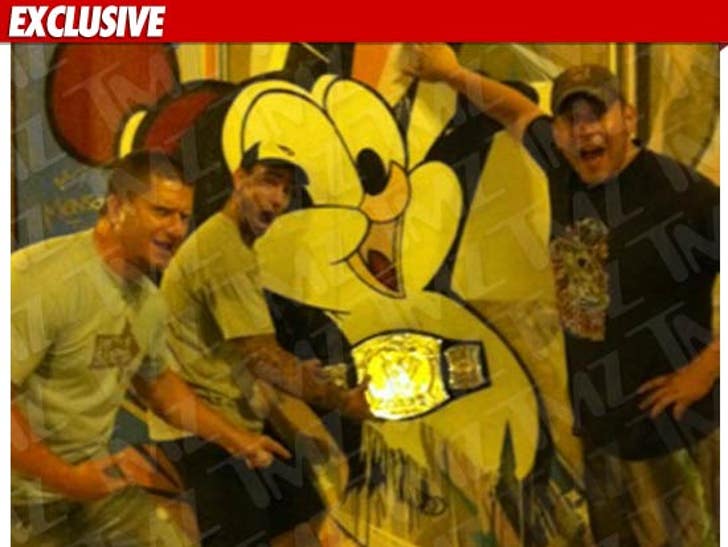 Just hours after WWE superstar CM Punk beat down John Cena and won the heavyweight title Sunday night ... he grabbed the belt and hit the streets of Chicago to party with locals ... and TMZ has the pics!
Punk -- along with fellow wrestling pals Colt Cabana and Ace Steel -- cracked a Diet Pepsi and toasted in front of a mural of Chicago legend Mike Ditka ... while showing off the belt to everyone!!
The win was pretty shocking to wrestling fans, since Punk has been badmouthing Vince McMahon and the WWE for weeks ... and has been rumored to be leaving the company.
It's almost like the whole thing was scripted.